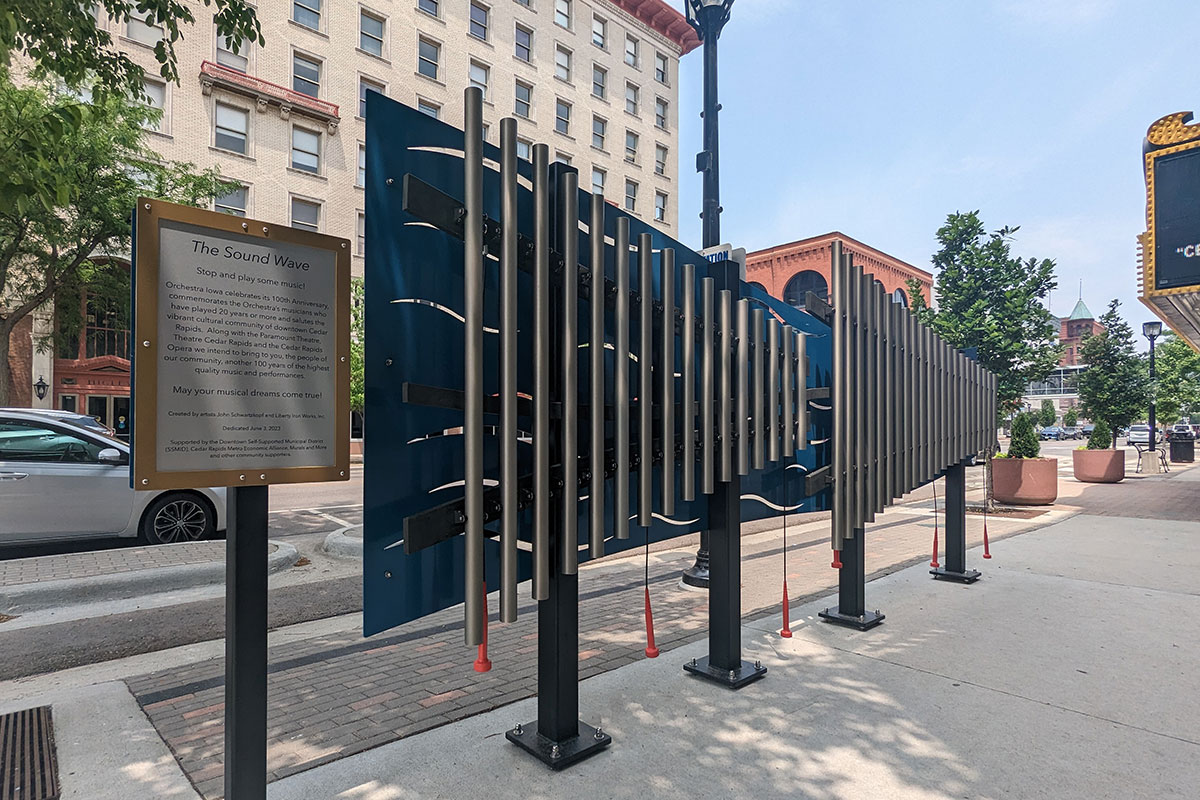 Navigate to The Sound Wave on the map
John Schwartzkopf, Cedar Rapids, Iowa; and
Dale Merrill, Mt. Vernon, Iowa
The Sound Wave is an interactive music sculpture that honors the dedicated musicians who have delivered inspiring music to our community for 20 years or more during Orchestra Iowa's first century. Beautiful, precision-tuned, playable chimes are built into an elegant sculpture designed and created by local artists John Schwartzkopf and Dale Merrill.
With The Sound Wave, people of all ages and abilities are welcome to engage in spontaneous play and collaborative music making!
The Sound Wave is located in front of the Orchestra Iowa offices and the Paramount Theatre in downtown Cedar Rapids (119 Third Avenue SE).
The Sound Wave is the result of a partnership between the Cedar Rapids Metro Economic Alliance, Murals & More, and Orchestra Iowa.