Cedar Rapids, Iowa – Murals & More and The Arc of East Central Iowa are excited to announce the installation of a new mural in progress at The Arc's building Downtown Cedar Rapids by Artist Jennifer Davis.
Painting began on Sunday and is quickly enlivening the space with depictions of colorful and imaginative characters. The mural faces 2nd St SE and wraps around the building toward the main entrance of The Arc.
"Working with Jennifer to create a vibrant, welcoming mural at The Arc is a natural fit," says Nick Ludwig, board co-chair of Murals & More. "This mural will bring a lot of joy to the entire community, but especially the people and families served by The Arc that will get to experience it on a regular basis."
The mural is expected to be completed within 1-2 weeks and will be officially unveiled at The Arc's 70th Anniversary Open House and Playground Ribbon Cutting celebration on August 10, 2023.
"The Arc of East Central Iowa is honored to be chosen for a mural on our campus. Jennifer's art is whimsical and joyful, and her creative vision will brighten our landscape and bring happiness to everyone who drives by or visits our building and new inclusive recreation area. Many thanks to Murals & More, David Maier, Matt McGrane, and the Downtown District for making this a reality for our community," says Theresa Lewis, Executive Director of The Arc of East Central Iowa.
This mural was made possible by support from David Maier and Matt McGrane of Cedar Rapids and the Cedar Rapids Downtown SSMID Commission.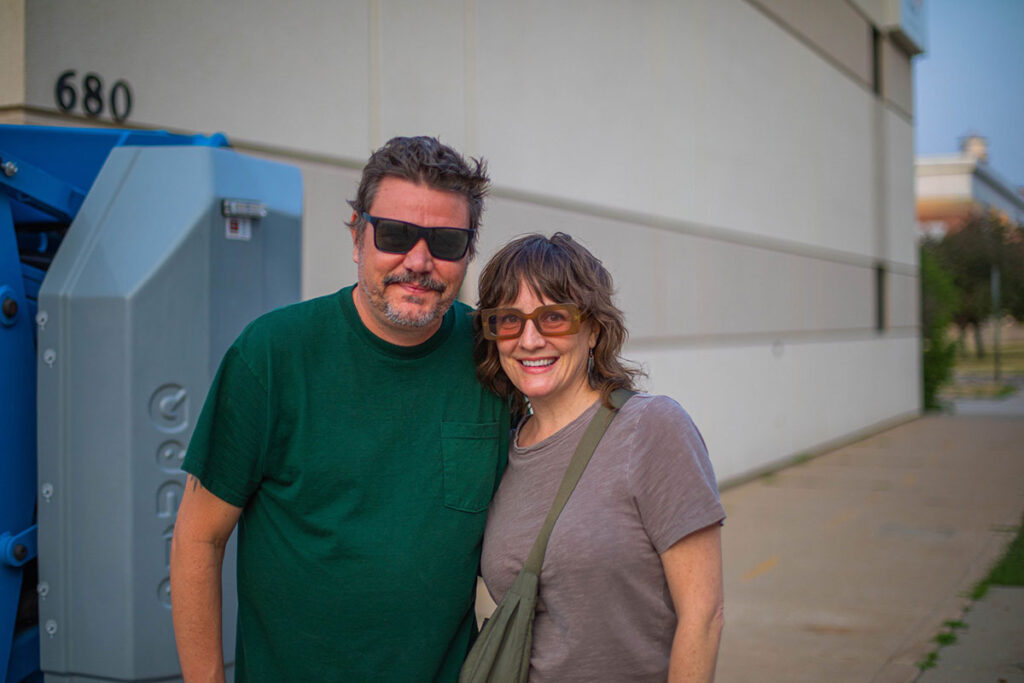 About Murals & More
Murals & More, The Cedar Rapids Mural Trail, is a nonprofit organization dedicated to utilizing local architecture as the backdrop for public art in Cedar Rapids, Iowa. We connect artists with space for them to create and inspire. We believe in the power of art that is accessible to all, fostering a sense of belonging and opportunity for thought, contributing to our community's identity and sense of place, and enriching cultural vibrancy as a reflection of the multifaceted people who live here. More at https://crmurals.org/.
About The Arc of East Central Iowa
The Arc of East Central Iowa is a non-profit agency offering multiple programs and services in six counties in Iowa. We deliver high-quality programs that produce results. More importantly, we improve the quality of life for individuals and families affected by epilepsy, autism, Down syndrome, cerebral palsy, muscular dystrophy, ADHD, and brain injury. More at https://arceci.org/.
About Jennifer Davis
Jennifer Davis is a Minneapolis-based artist known for her colorful, imaginative paintings of surreal and whimsical characters. Davis has participated in numerous exhibitions and galleries in major cities across the United States, Canada, and Europe. Davis is a recipient of the 2013 Next Step Fund Grant from the Minnesota Regional Arts Council/McKnight Foundation. She holds a BFA from the University of Minnesota. More at https://www.jenniferdavisart.com/.