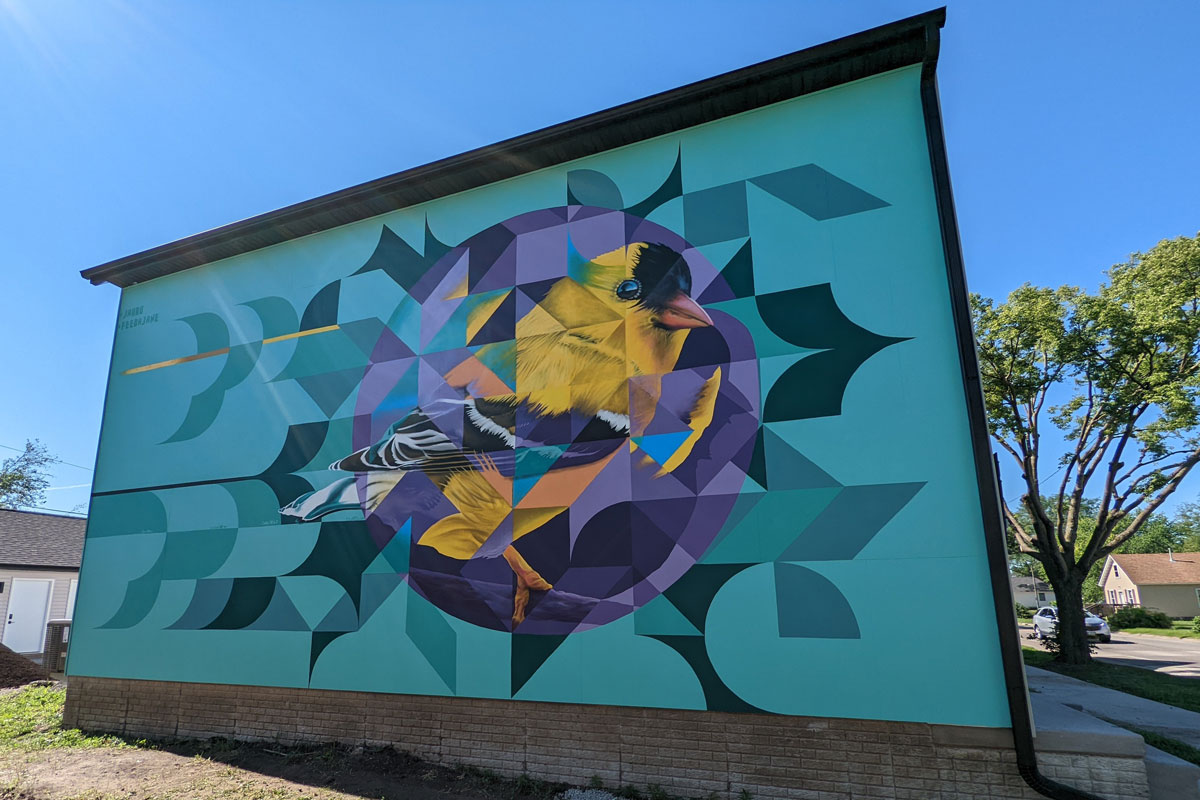 Navigate to Goldfinch on the map
Acrylic latex paint and spray paint on concrete panels
The Goldfinch is the most vibrant and only finch in its subfamily to undergo a complete
molt. In birds, molting is a transformation in which old feathers are shed while new ones
are produced. The male goldfinch changes from a dull olive to a vibrant yellow in the
summer.
Goldfinch depicts Iowa's state bird, the American Goldfinch, punctuated by geometric
shapes intended to create a sense of movement and dynamic energy. As a small piece
in the revitalization efforts within the Time Check neighborhood – one of the hardest-hit
by the destructive flood of 2008 and the derecho of 2020 – we wanted to create a
vibrant spot that breathes life and hope into the community going through a
transformation.